Decks For Pallet Racking
Chipboard decking panels to convert pallet racking systems into shelving. Heavy duty chipboard decks to suit a range of storage applications
Easy to install chipboard decks with steel support bars great for storing irregular sized cartons and loads. Ideal for hand loaded storage
Chipboard Decks
Very heavy duty 25mm 650 density P2 specification chipboard, complete with galvanized steel support bars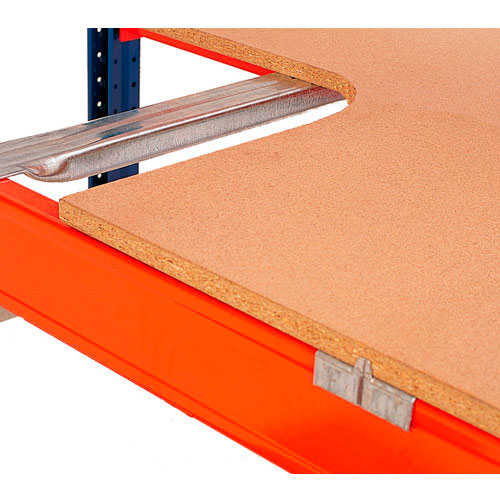 Chipboard decks with support beams

W x D

No of supports

Code

Price £

1335 x 900

3

PRD139/K

29





2205 x 900

4

PRD229/K

51





2670 x 900

4

PRD279/K

53





3270 x 900

6

PRD329/K

74





1335 x 1100

4

PRD1311/K

39





2205 x 1100

4

PRD2211/K

59





2670 x 1100

4

PRD2721/K

62





2670 x 1100

6

PRD2731/K

79





3270 x 1100

6

PRD3211/K

86




Other types of decking available.
(price on application)
Closed timber decks for pallet loading
Open timber decks for pallet loading where a sprinkler system is installed allowing water to pass through the storage levels in the event of a fire.
Wire mesh decks for pallet and hand loading allows for air flow and water flow
Pallet deck supports for dual purpose use, use to give extra support to pallets and also to support chipboard and wire mesh decks.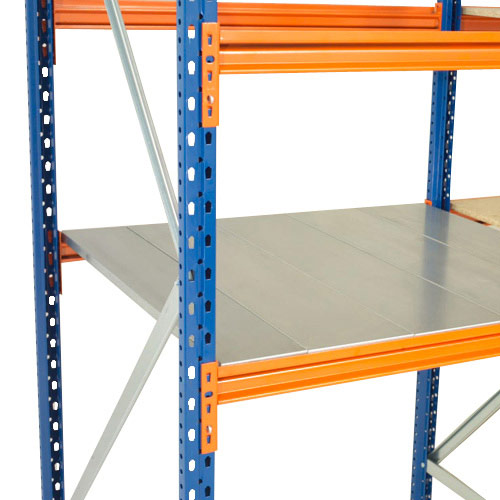 Galvanized steel deck panels for hand loaded storage